I know we have a lot of the RRs going and I probably shouldn't start another one, but I couldn't help myself.
I went into a new game and there were all these Spruce trees and they made me think of camping in the mountains and suddenly challenge ideas started popping into my head and I couldn't NOT make a new challenge.
The area is really pretty and I won't tell you much about it at this point, I'll let you discover it on your own. I only have a few pics of what I've done in game so far. I started in survival so everything that is there was earned through hard work.
There are lots of sheep and cattle running around and I have found pigs and chickens fairly close as well. I tried to stay close to where I was working so I wouldn't make the file too large to begin with.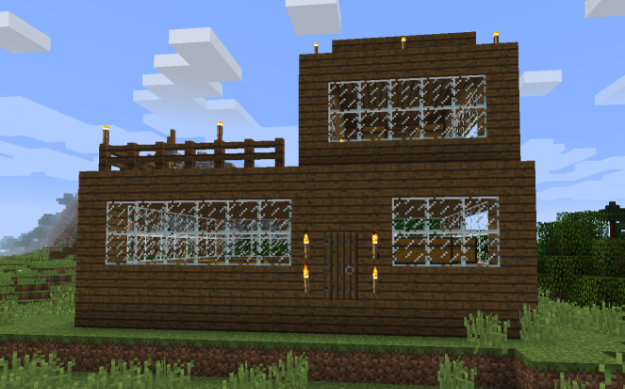 Here is our warehouse. Storage on bottom and bed and personal chests up top -- as usual for me.
Since I thought of mountains, I decided to make my house an A-frame. It has lots of windows so I can see the beautiful scenery. I built it in the lower area right behind the warehouse.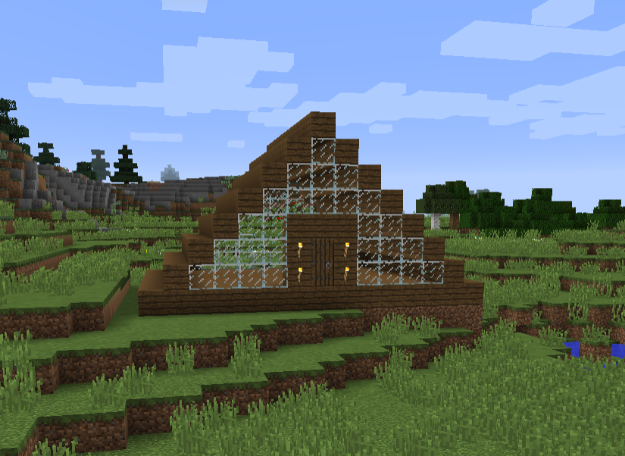 I have so many ideas for this map, but I'm going to try to do only a few at a time.
Challenges for the next player:
1. Build your own home.
2. There is currently one planting bed which contains wheat, pumpkins and has space for watermelon in the future. Build one more bed that will hold carrots and potatoes in the future. You are not required to get any additional food at this time.
3. Make a little campsite area that contains a firepit and has some logs to sit on (you know, for roasting marshmallows and such). This doesn't have to be large or fancy.
4. Find a place of your choosing (not too far away from things) and build a ranger station. We have to make sure our mountain is safe.
5. Find 3 diamonds and make a diamond pick.
6. Go to -430, 63, 566 and get 16 obsidian blocks (I poured water in a lava pit, so it's waiting for you. You might want to take the water bucket when you dig it out in case there is lava beneath). Put the obsidian in the Misc. chest for later use.
Have fun!
Here's the download:
http://www.neighborlysimscraft.com/Fait ... eWoods.zip