We, the mortals of the world, decided to finally fight against the gods of Mt. Olympus.* And, oddly enough, we won the battle. But, during the war, everything on Mt. Olympus was destroyed -- the buildings, the plant life, and even much of the land that the city was sitting on.

If we are now going to take a place on Olympus (and we are), then we need to rebuild everything. We need to add more land to what is already there. We need to build buildings for all of our people. And we need food and other plant life to help sustain us.
The rules of the map are as follows:
1. Add land to the map as you need it, but be cautious about blocking the various ways to get up to Olympus from the surrounding mountains.
2. Even though we are now living in the clouds, we want to keep our "feet on the ground," so the first floor of all buildings must be built on grass (take note of the pic of the storage room below to see that in action).
An advance team led by myself has already begun work on the project. Here is the current warehouse.
The building is two stories, with a balcony on the second floor so you can enjoy the magnificent views we now have from on high. On the first floor is the storage room (note the grass floor).
You may add chests to the storage area as you need them. On the second floor is a sleeping area and some starter kits.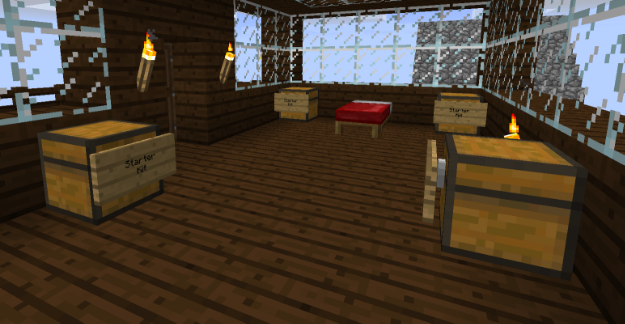 We also have started a garden with some wheat. One problem we've run into is that at this altitude, the water tends to turn to ice. So please remember to occasionally go over to the gardens and break the ice to make sure that the crops are getting the water they need.
We have lots of natural resources around our mountains, so we should be able to find everything we need close by. There are also lots of animals nearby -- including horses.
I have already built a small house on Olympus (with a grass floor) and I urge the rest of you to do the same.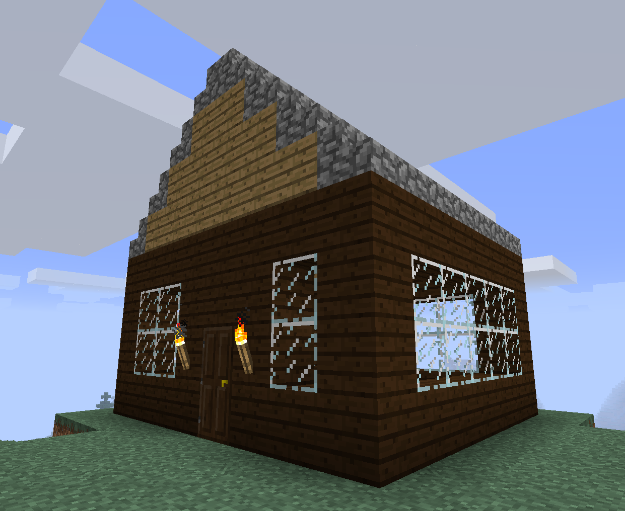 And now here is the challenge for the next bold adventurer.
1. Build your own home. It can be in any style or color you want.
2. Add one thing to the garden. We only have wheat and we will soon tire of bread.
3. Build a "Great Hall" so that we can hold meetings there.
Enjoy your new place in the clouds, but don't forget that we are mortal. We must remain humble.
Download the map here:
http://www.neighborlysimscraft.com/Fait ... lympus.zip
*This is not meant to offend anyone's religion or to imply that there are "gods" other than the one true God. This is just taking Mythology and building a story around it.