I created a map using level 2 biomes. It popped up with lots of little islands and I kinda got a "Port City" kind of feel from the place so as you'll see, I kinda went nautical with my theme.
The warehouse is two stories and has a "widow's walk" around the middle part.
The top floor of the warehouse where the bed is located is a little tight. Sorry about that.
As I was wandering around, I found pumpkins just one island over so I was able to grab those. They were handy for lights in the warehouse as you can see in the pic above.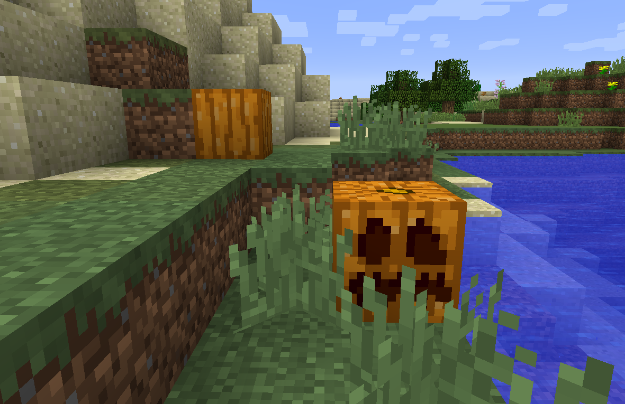 I was going to let the next person gather some other food but after what Linda said about villages being rare in level 2 biomes, I decided to go into creative and plant two potatoes and two carrots in the garden. That was the only cheating I did during the whole thing.
I found sheep, pigs and cows all over the place, but I couldn't find chickens. Finally, I found some out just a little ways and was able to bring them back (first night I found a slime and got 18 slimeballs so I made a few leads). I didn't have a fenced area so I put the chickens in a pit. The next morning I went out to gather some eggs and a creeper appeared out of nowhere and jumped into the pit with us. Feathers were flying everywhere.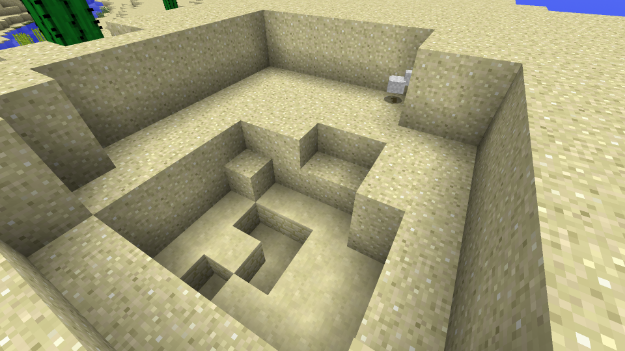 I did manage to find one more chicken to add to this guy and I made one baby and managed to hatch one more chick from an egg. So, the next person who goes in should have 4 chickens to start off. And you'll need them for one of the challenge.
Last, but not least, keeping to the nautical theme, I made my house a houseboat. I "moored" it right behind the warehouse, so you can't miss it.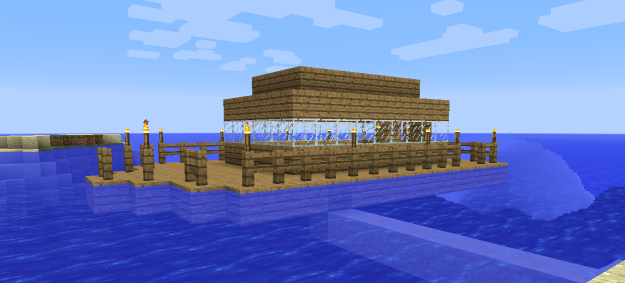 Now for the challenge for the next person:
1. Build your own home.
2. Make 1 stack of pumpkin pies
3. Make walkways/bridges to three other islands so they are connected to the warehouse island.
4. Build a lighthouse.
Here's the map:
http://www.neighborlysimscraft.com/Fait ... eWeAre.zip