I decided to start a challenge map of my own. I called it Horsies. Can you guess why?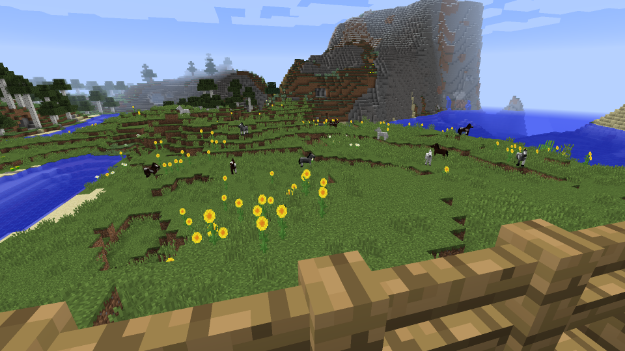 I landed at spawn and started looking around and almost immediately ran into this small plains area with lots of horses. So they had me and I decided that this was the perfect place to build our warehouse.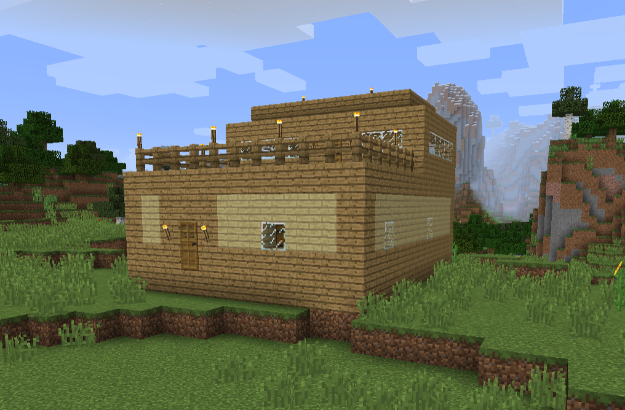 I built a two-story warehouse with the storage on the first floor and the bed and start/inventory chests on the second floor. The second floor also has a balcony so you can go out and enjoy the lovely views.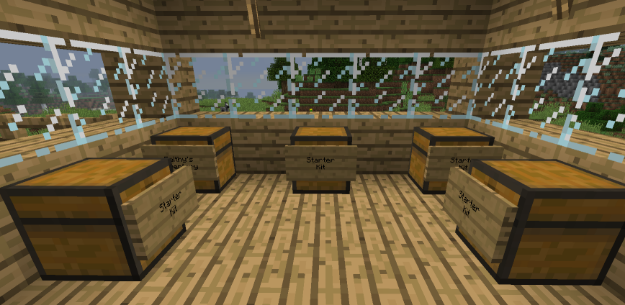 I created the map using biome level 3, so the biomes are a little bit smaller than normal. I didn't really look around much, but I did see several different biomes within a very short distance.
Also, there are pigs, sheep, chickens, more horses and even donkeys within 50 to 100 blocks of the warehouse. Haven't seen any cows yet, but again, I didn't really get a chance to look around.
I built everything in survival mode, so at first, food was a problem. I managed to kill a spider my first night and it gave me 2 pieces of string, so I made a fishing rod. Caught some fish, but lots of other stuff (2 trip wires, a bowl, 2 enchanted books, bones, and leather). Actually, I caught enough leather to earn the "cow tipper" achievement without ever seeing a cow.
There are lots of trees around so I didn't have any trouble getting enough wood to build things or make chests and signs, so we have those. I've already started labeling things in the storage area, but add signs as you get more stuff.
I built my house (a tree house) across the river from the warehouse.
The ladder to get up there is on the other side of the tree. Feel free to look around.
Now for the challenge for the next person:
1. Build your home.
2. Add one new item to the garden. [Currently the "garden" consists of two rows of wheat, so anything you add will be good.]
3. Create an enchanting table.
4. Go to 141, 88, 351 (Teleport or just go across the river and climb the mountain) and build a 3-story "Rec Center" that has rooms for our basic necessities (enchanting room, potion room, etc.). Put the enchanting table in the enchanting room. You do not have to complete that room by adding bookshelves (unless you want to), just add the table.
That's it. Have fun.
Here's the download:
http://www.neighborlysimscraft.com/Fait ... orsies.zip