Some day I hope to get back to the Hansens. For now, here's a recap.
The do-gooders are already hard at work, corrupting poor Nancy. Here she's being forced to do her homework. (Although by the look on Michael's face you'd think he was the one suffering.
)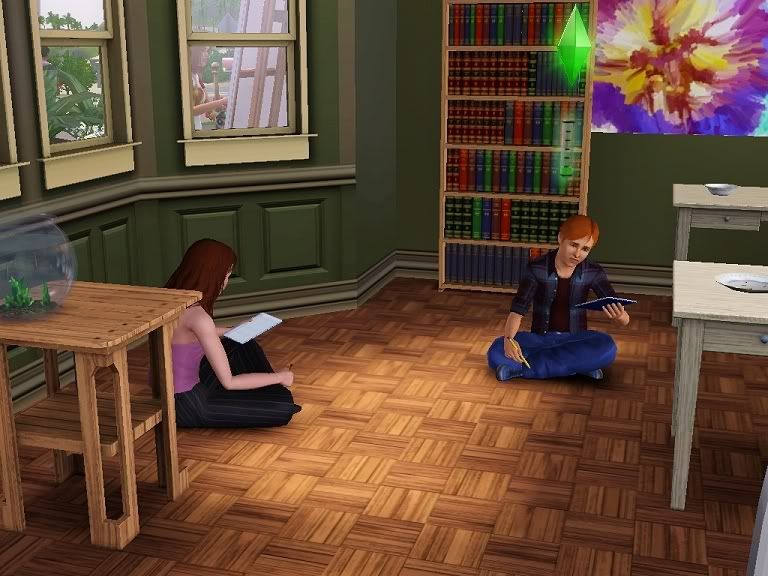 The family has finally moved into a bigger house. Straight from the poor part of town to the biggest mansion in town.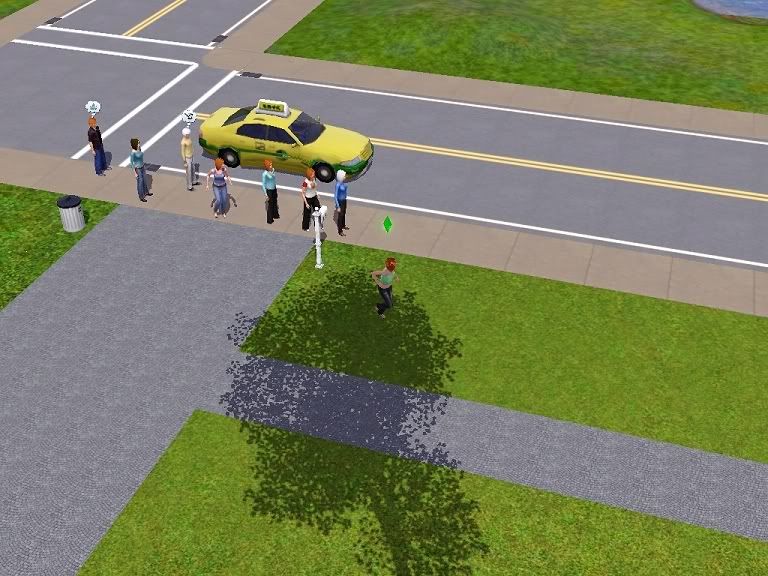 They're eager to get a look inside, no doubt thinking, "Can this really be our new house?"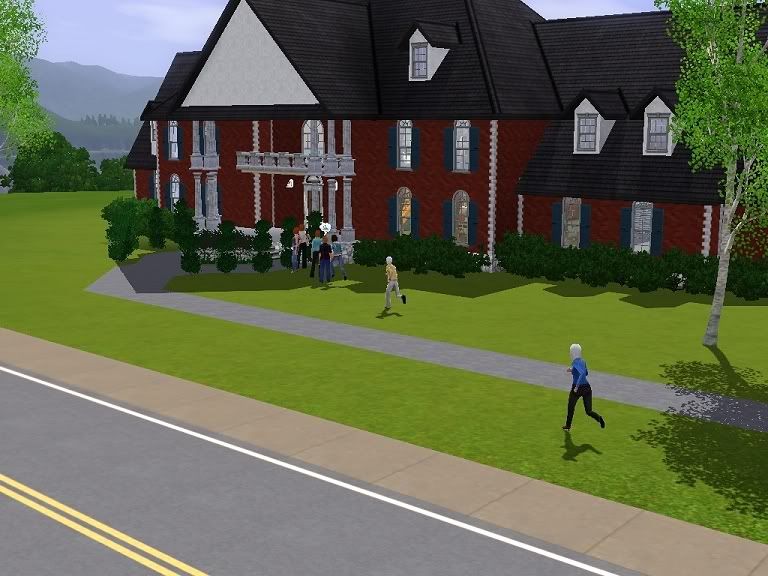 Uh, where are you guys going?
Guys?
(Ok, so the house just looked good in this shot.)
Well, no wonder the others couldn't get in the front door. The rudeness continues, 6.5 bathrooms or not.
The family finally manages to finish meeting up from the move. Although on the second head count I noticed one of them was still missing, and found her out on the front lawn. No doubt still trying to get inside past her extremely RUDE family.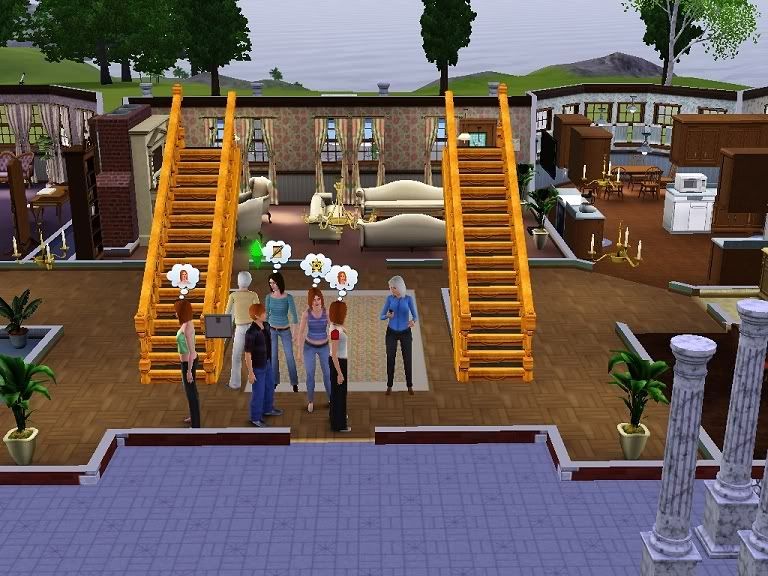 These two quickly made themselves right at home the second I wasn't looking. And of course I forgot the smoke detector in this room, so what do they think they're doing, lighting fires?!