This was originally part of the Xmas Treasure Island project at NS.
Here are some screenshots from the beginnings of my Xmas Treasure Island.
Meet Always and Very Happy.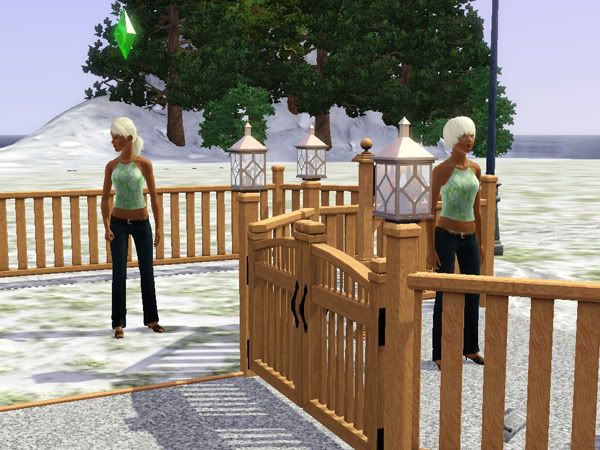 They immediately head to the junkyard to start digging through the piles for scrap.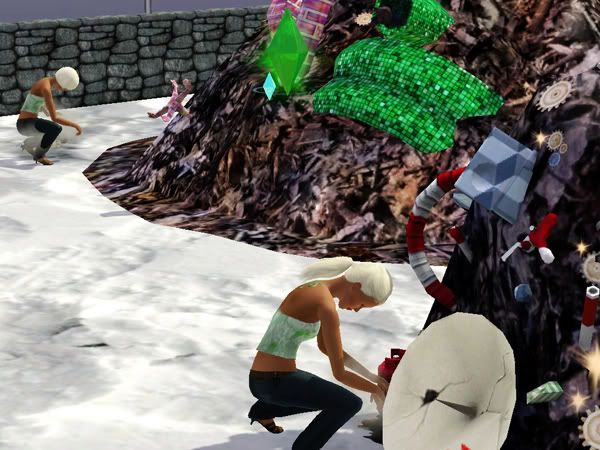 Screenshots of their house before anything is changed.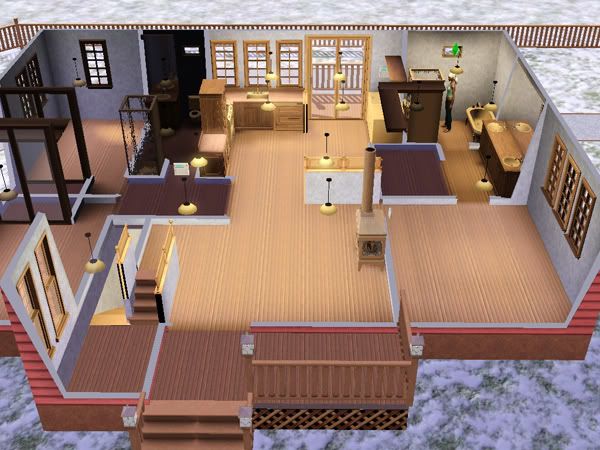 Always immediately starts dabbling as soon as she gets home from the junkyard.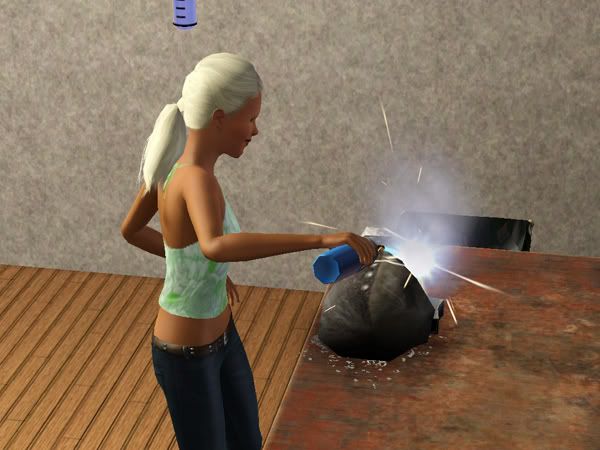 Very heads over to the community center for some autumn salad.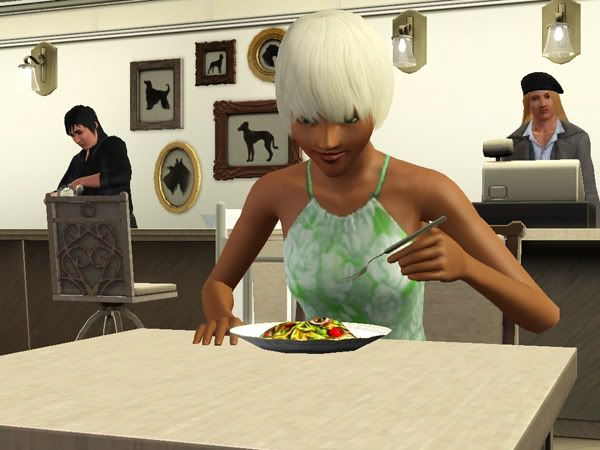 After creating a Drinking Llama, Always makes herself some autumn salad and sits on the bathtub to eat it.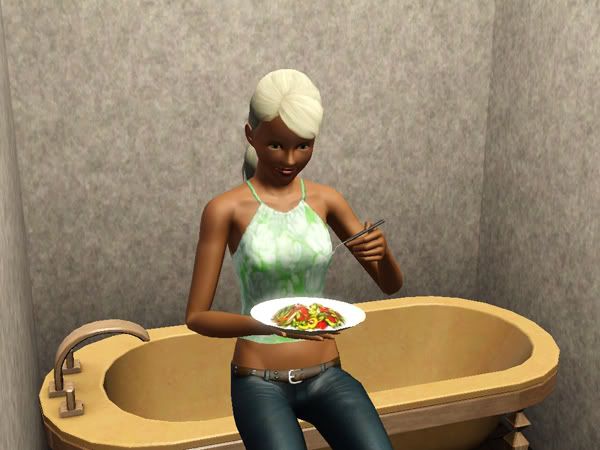 The next day, she heads down to the basement to try her hand at inventing. It doesn't go too well...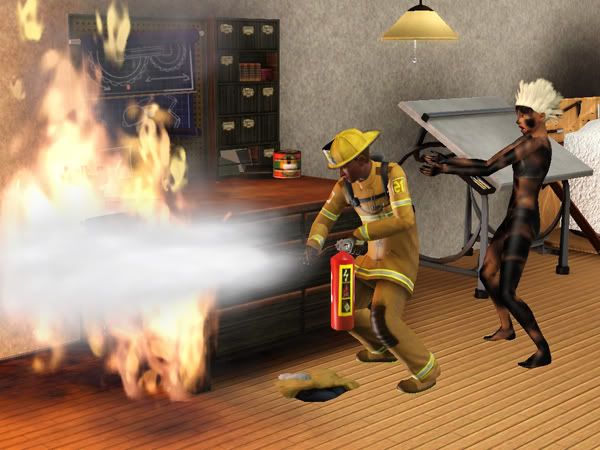 After a few days of visiting the junkyard, Always and Very now have salvaged their first three pieces of furniture.