[important]Note from Linda...This topic has been copied from NS3, and has been edited--not every post has been copied here, but I'm trying to keep the main idea flowing, without having to deal with over 20 pages of conversation.)
As usual, some stuff was running through my head when I was supposed to be sleeping...
For those who may not have seen me start going off in Susan's fantasy world thread, this thread is for that sky/cloud based fantasy world I've had niggling in the back of my mind since CaW came out.
"Skytasia" is the name I came up with for my Elementos island (a TS2 challenge on Sterling Sims 2 that I didn't see until it was way over, but I always thought it sounded like a lot of fun). The Isle of Skytasia was intended to be based on the element air and the season winter, and use my cloud terrain paints as the base for all the lots.
One thing that held me back was the lack of the ability to create winged Sims in TS3, which seemed like the only natural inhabitants of a sky world. I have no idea if anyone has made any yet, now that the community has figured some stuff out.
Then, recently, I started thinking, "Who says they have to have wings to be able to live in the sky?" It IS fantasy, after all.
So then came the light blue skinned "Sky Person" idea, which is within TS3's game mechanics.
This is Mulara Akin. She's my first conceptual Sky Person.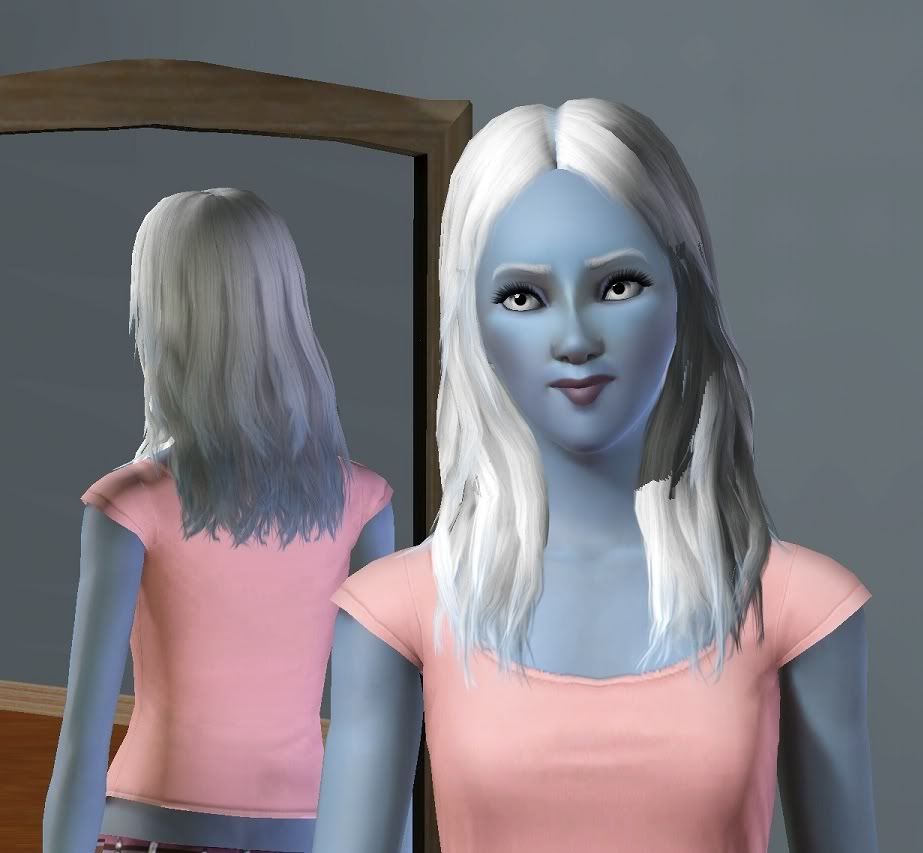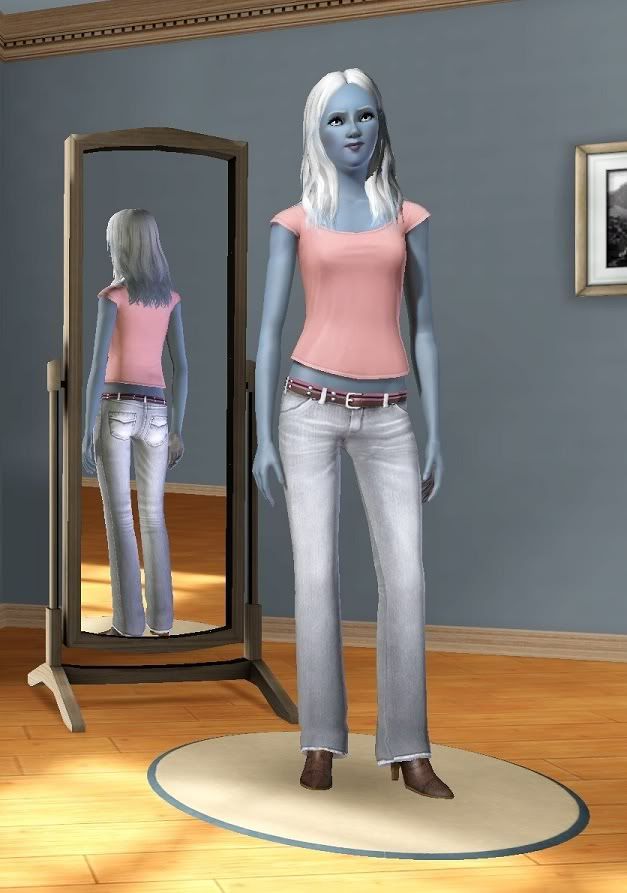 I don't know if I'll do this project... it depends on game mechanics and limitations and stuff. One thing I know for sure, the default rabbit hole buildings totally will not do. I would have to use the rugs. The problem with that, of course, is that I don't want any CC in my game because of the high risk of blowing something up. *sigh*
There's also the limitations on house levels in TS3 that makes it very difficult to make a proper castle-type lot, and the way that constrainfloorelevation works in TS3 that seems much more inclined to drive me mad instead of properly raising roofs.
And the lack of transparent floor/roof tiles, which I always did like to use in my sky fantasy lots. But I can technically design around that...